Only nature can provide materials that fully reflect the purity and simplicity of Helsinki's Nordic design.
The fabric has been carefully woven by leading Danish textile designer Kvadrat. Specifically created to let sound pass perfectly through the woolen threads. The solid aluminum frame is molded in one piece to avoid any assembly marks or frail spots. And the leather strap has been carefully selected and crafted by Swedish leather manufacturer Tärnsjö Garveri.
Raw, pure materials chosen to fully reflect the essence of a Helsinki loudspeaker. Materials that will age beautifully.
Your Helsinki loudspeaker is simply built for a long-lasting relationship.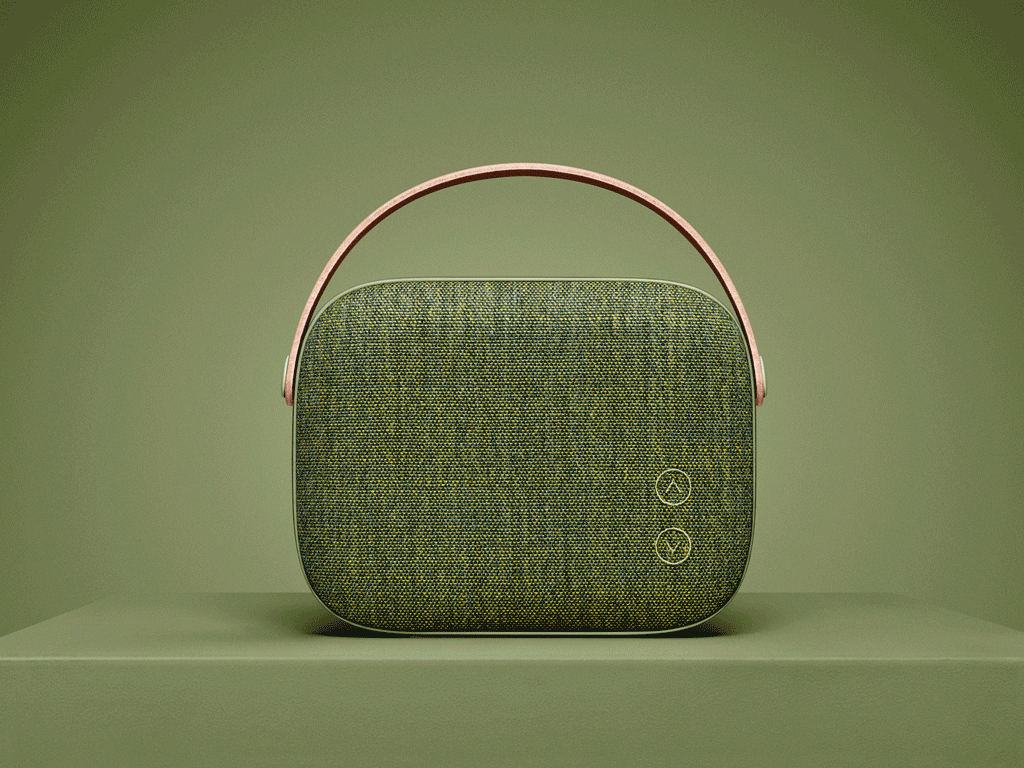 HELSINKI REVIEW FROM GADGETMAC
What others say about our loudspeakers really matter to us.
And, admittedly, it does make us a little proud when they use such words as 'extravagant sound', 'fine workmanship' and 'a class of its own'.
Click along to read GadgetMac's full review of Helsinki.
"The Helsinki is the best sounding portable wireless speaker we have reviewed so far that is not only the most unique and stylish looking, but also made incredibly well. A design that is unquestionably Scandinavian, and one that is stunningly minimalist. Simply gorgeous in every way."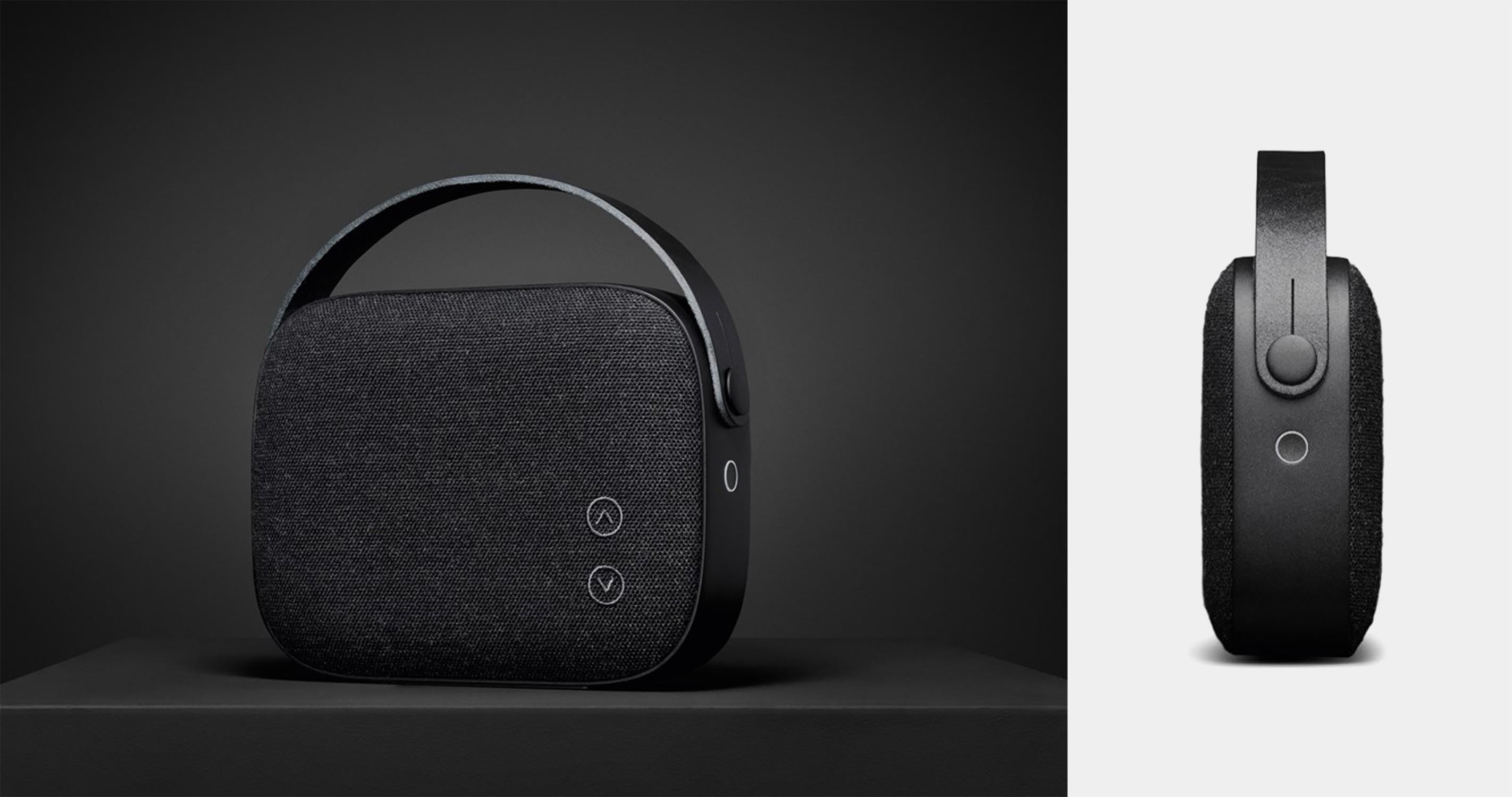 Music on the move
A Helsinki loudspeaker is freedom of movement. A small, compact product including a powerful battery, a Bluetooth connection and a leather strap allowing you to bring your music along, wherever you go. And whomever you might be going with.
Life is a journey and you should make the most of it.
One thing is for sure: Your possessions should never weigh you down, only lift you up.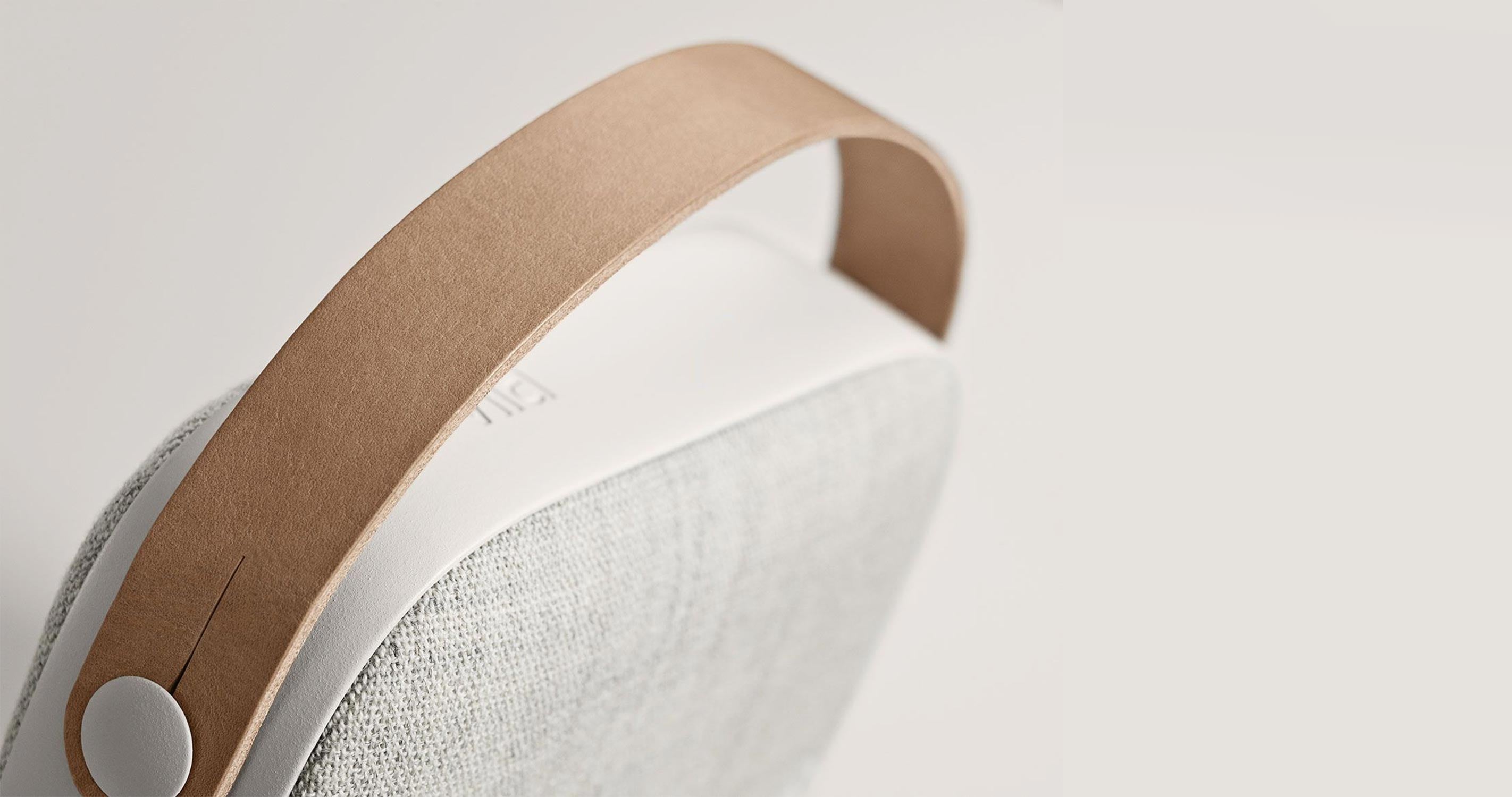 Petite, but powerful
The Helsinki loudspeaker gives you a grand sound. Surprisingly, perhaps, given it's small size. But if you took a peak inside you would better understand how something so small can be so powerful. It's the sound of experience.
So listen and enjoy.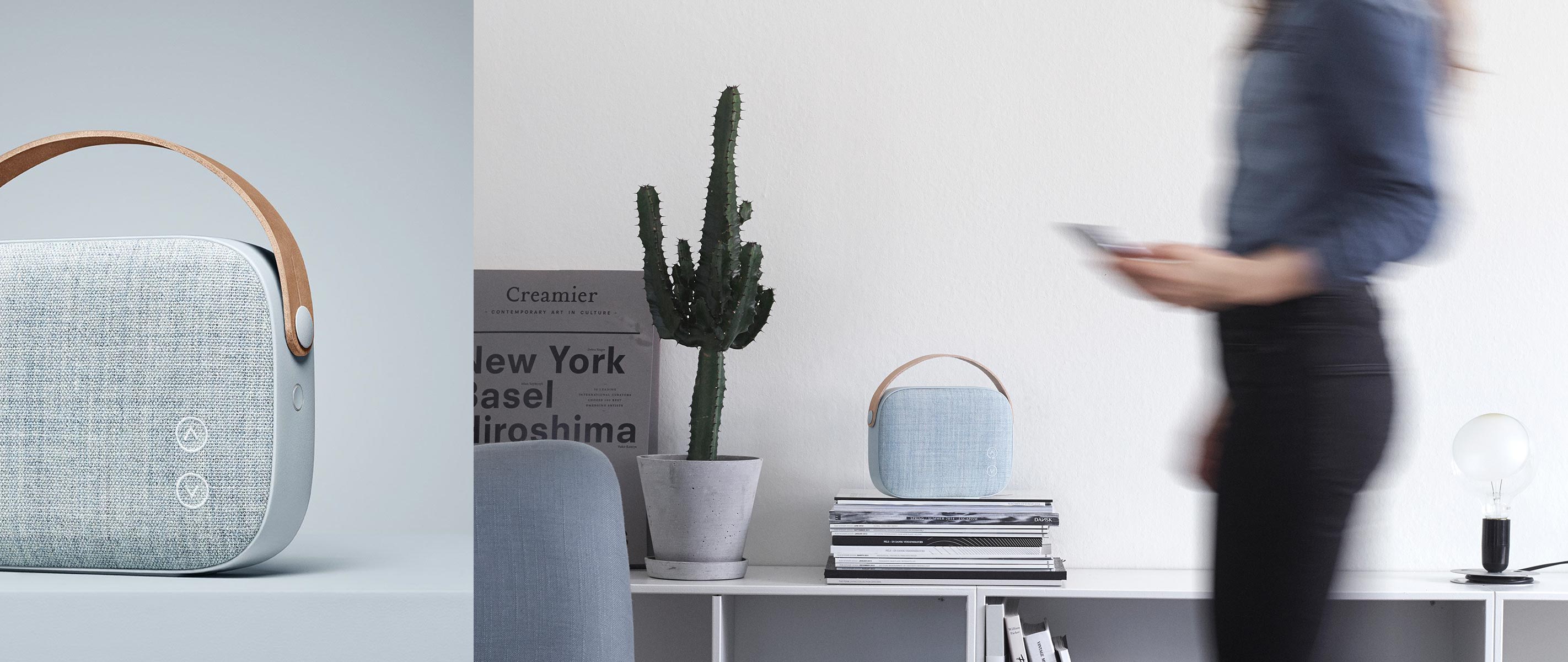 RED DOT DESIGN AWARD 2016
Petite, powerful and now also prize-winning: red dot award for our Helsinki speaker. The amazing journey of our portable Bluetooth-loudspeaker Helsinki has reached yet a new landmark: The attribution of the prestigious red dot design award 2016 for best product design.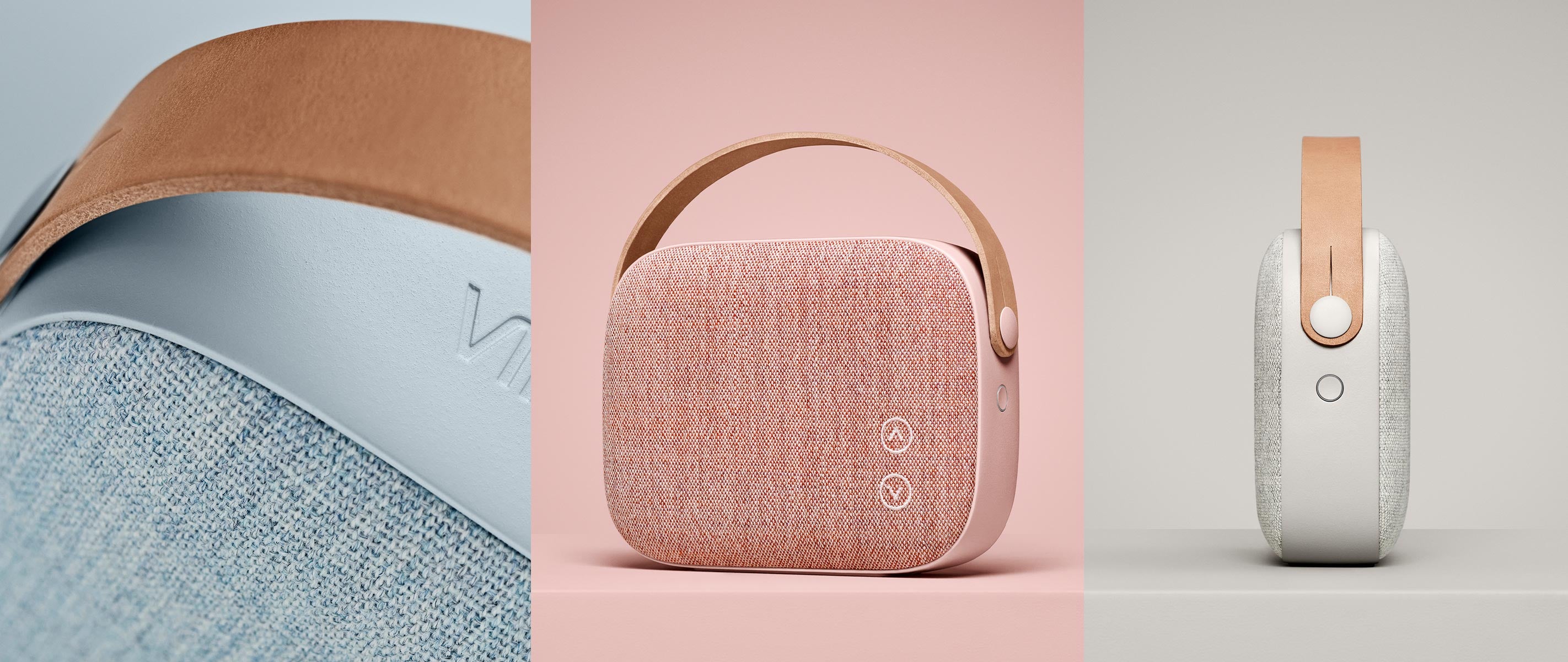 Made to share
A Helsinki loudspeaker is built to accompany the feel-good moments. Gather around your preferred playlist and let it be the background vibe to every minute you spend with the people who matter the most.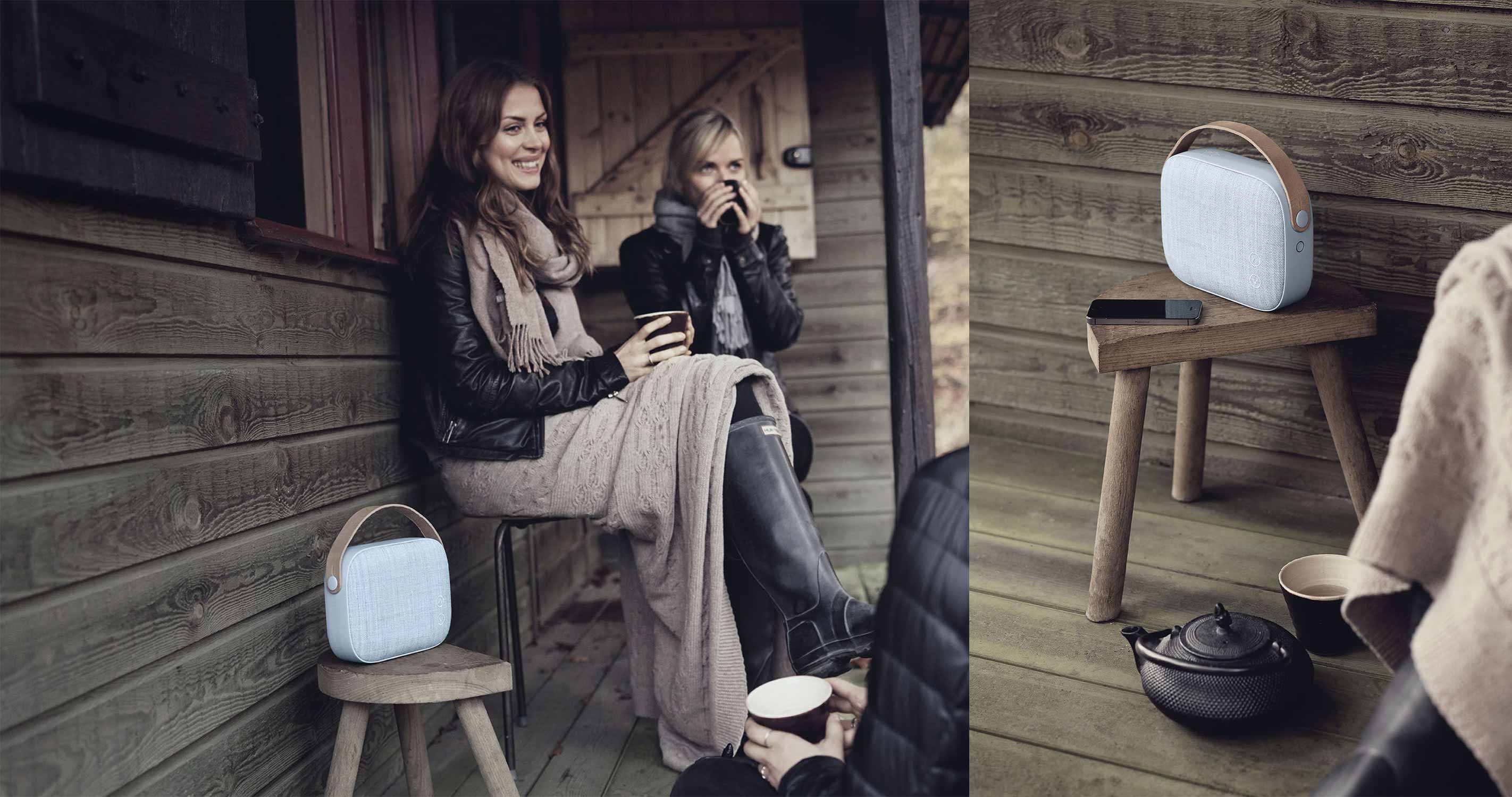 Inside Out

PRODUCT SUPPORT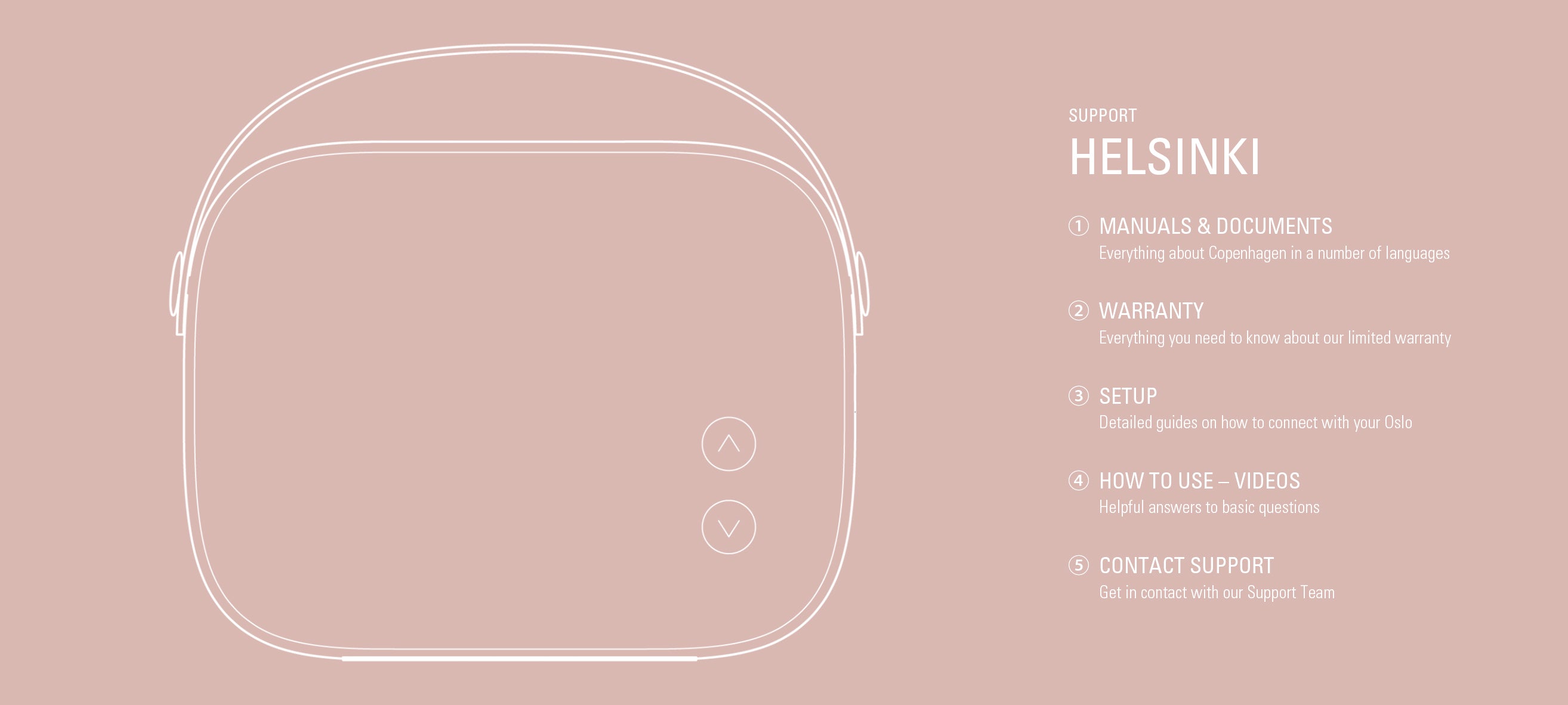 MANUALS & DOCUMENTS  |  WARRANTY   |   SETUP   |   HOW TO USE – VIDEOS  |   CONTACT SUPPORT | FAQ
DIMENSIONS
156 mm/210 mm/70 mm


COLORS
Slate Black / Willow Green / Misty Blue / Dusty Rose / Sandstone Grey

CONNECTIVITY
Bluetooth 4.1 / AUX 3.5 mm mini-jack / NFC
BATTERY
Rechargeable Lithium battery

MATERIALS
Frame/One piece diecast aluminium
Enclosure/Polycarbonate
Grills/Custommade Kvadrat textile
DRIVE UNITS
Fullrange
2 x 50 mm Vifa unit with aluminium cone and neodymium magnet

Woofer
2 x 66 mm Vifa units with flat sandwich cone and neodymium magnet. Mounted mechanically back to back in a force balanced configuration supported by 2 passive radiators
FREQUENCY RESPONSE
58 Hz - 18 kHz @ +/- 3 db

TECHNICAL FEATURES
Bluetooth aptX / Lithium Ion battery / Force Balanced Woofers
Digital pure path amplifier / DSP crossover optimized for low distortion and high precision

IN THE BOX
Vifa Helsinki incl. short leather strap, power supply, AUX 3.5 mm mini jack cable, manual, quickguide, travel bag & warranty.